At Best friends childcare we employ only the best staff. Our staff team is dedicated, hard working, enthusiastic and each share a love to care for and inspire children. Our staff team are all up to date with the necessary training to ensure they have an outstanding understanding of how each child learns and develops when they are with us. We have many staff who have specialist qualifications and a range of skills to enhance the learning here at Best Friends.
Below you can see our fabulous team and learn just a snippet about who they are.
Director – Gemma Gittins – Director of Childcare and General Manager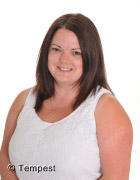 Hello and welcome to Best Friends Childcare Ltd website. I am the proprietor at Best Friends Childcare and we have a sister nursery in London Colney. I have 22 years experience at all levels with the last 16 years being in a management role.
I am self-motivated and a positive individual, who can either work on my own or within a team.
I have a great rapour with, children, staff and parents and enjoy a challenge. To achieve my full potential I set myself personal goals and encourage this amongst my staff. Trust and motivation of staff is paramount in creating a great team. I am ambitious, reliable and capable of bring comfort, support, guidance and help to the profession I am dedicated too.
I am passionate about my job, making sure that I go above and beyond in making sure that all parents are happy, content and secure in leaving their child within our care.
Gemma Gittins
Stacey Roskilly – General Manager Designate
I have been a part of the Best Friends Team since January 2013, previously working as a Head of Room and a Nanny since leaving school. I have a NVQ Level 3 in Childcare and a NVQ Level 3 in Management. I have just completed my Level 5 qualification.
I am very passionate about my job and I provide a welcoming environment where the children in our care can come to learn and socialise. Supporting the staff in the setting, is also very important to me. I am constantly thinking of ways to improve our practice, not just developing myself but the team around me.
I love watching the children grow and mature daily and enjoy building bonds with their parents to ensure a close working partnership and relationship.
Stacey Roskilly
Jessica Williams – Assistant Manager – Butterfly Room
I have worked at Best Friends Since May 2014, gaining my Level 2 Team Leadership, as well as certificates in Childcare, First Aid, Safeguarding, Food Hygiene and Fire Marshal.
I love seeing how the children grow and develop and I get a sense of satisfaction that I have been a part of them meeting their milestones.
I really enjoy planning new and exciting activities for the children and watching them interact with each other and having lots of fun throughout the day.
Jessica Williams
Charlotte Morris – Head Of Room – Caterpillar Room
I have worked at Best Friends since July 2015. I have progressed from Assistant Practitioner to recently becoming Head of Room. I gained my Level 3 qualification in Childcare in January 2017 which gave me a better understanding into a child's development and how they learn and develop.
I love working with the babes and each of their families, supporting them in their development whilst providing a safe, engaging environment. I enjoy getting to know each child individually and being able to fulfil their needs and development to their full potential.
Charlotte Morris
Rekha Amin – Assistant Practitioner – Butterfly Room
I have worked at Best Friends Childcare for 2 years and have previous experience, working as a Lunch Time Assistant. I also have two children of my own.
I am a qualified First Aider as well as having certificates in Safeguarding and Food Hygiene.
I enjoy working with children, I find my job very rewarding as each day is different and to know I am part of the children's development and day fulfils me with so much joy and reward.
Sarah Cobb – Nursery Practitioner – Butterfly Room
I started her at Best Friends in January 2020, I am Level 3 qualified in Childcare and Young Peoples workforce.
I have 9 years experience, working with children since I left school, working and gaining experience across the board from 3 months to 11 years.
I am using my experience here at Best Friends since joining, getting to know the children and develop my key children to their full potential. developing and challenging them along the way.
Courteney Gillies – Assistant Nursery Practitioner – Caterpillar Room
I joined Best friends in 2019, wanting to develop my career in childcare, I am currently working towards my Level 3 qualification.
I am using the knowledge I am learning on my course and putting this into practice with the children. I am currently in with the younger children in the baby room, I am enjoying seeing them develop through encouragement, play and activities we plan. Each day is different offering a wide of activities and development for the children to develop their holistic learning and I get a sense of achievement and pride from being part of this.
Leann Smith – Assistant Nursery Practitioner – Butterfly Room
I joined Best Friends in January 2020 from another setting and it has been the best thing I did, I am getting so much achievement from being part of a fabulous team and watching and participating in the children development on a daily basis.
Since joining I have grown in confidence on planning activities to reading stories. Best Friends is a fabulous team to be part of.